TN legislature gets underway with a prayer, a pledge, and partisan bickering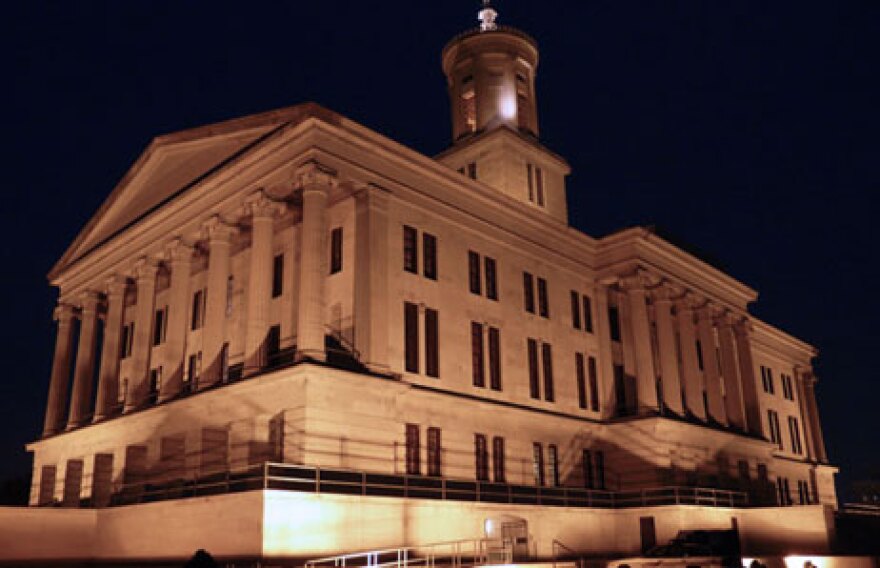 NASHVILLE, Tenn. (OSBORNE) -- House Speaker Beth Harwell gaveled the lower House of the 110th Tennessee General Assembly into session on Tuesday.
With 2018 being an election year it didn't take long for debate to turn testy.
House Democratic Minority Leader Craig Fitzhugh spoke first. Saying he wanted to set the tone for the session, Fitzhugh called for legislators to expand healthcare options for Tennesseans by expanding Medicaid.
"I believe, if you talk to your constituents, they will agree that this is one of the most pressing matters that we have on our plate this time. We can do it. We can do it quickly."
Expanding Medicaid has long been a goal for Tennessee Democrats, but the idea isn't likely to get any traction in the Republican dominated legislature.
Three Republican leaders immediately took the floor to childe Fitzhugh for his opening comments. House Majority Leader Glen Casada labeled Fitzhugh's statement a campaign speech, noting the West Tennessee Democrat is running for governor this year.
Casada went on to explain why the GOP twice rejected Gov. Bill Haslam's Medicaid expansion plan in 2015.
"Because it was good public policy to vote no. It kept health care costs and insurance premiums (down) and hospitals in business. I'm proud we made that decision and we'll do it again as good, conservative Republicans."
While election pressures are likely to make the legislative session even more partisan than usual, it's also likely to be short. Half the Senate and the entire House are up for reelection this year and members can't raise campaign money until the session concludes.