Questions about how the state investigates TennCare fraud
NASHVILLE, Tenn. (WMOT) -- A public records analysis by WMOT News shows a state agency created to fight fraud is costing taxpayers far more money than it recovers.
The Office of Inspector General began operations in 2005 to investigate fraud in the TennCare system, Tennessee's version of Medicaid. The state says TennCare provides medical insurance for about 1.3 million Tennesseans at a cost of roughly $10 billion a year.
The OIG routinely cites some impressive arrest statistics that are widely published by Tennessee media. The agency says that as of October 5 it had charged 2740 residents – about 250 a year - with fraud. However, OIG reports indicate the agency fails to get convictions in about 23 percent of its cases.
The agency also frequently claims what it calls "estimated cost avoidance" of roughly $163 million, the money taxpayers would have lost if the frauds had continued. The OIG says it calculates that figure by multiplying the number of people charged by the average amount paid out in health care claims to a TennCare beneficiary.
But WMOT News has learned that the OIG really isn't helping the state avoid any of those "estimated costs" because it doesn't have the authority to terminate a resident's benefits, even when they commit fraud. A spokesperson for TennCare says that federal rules prevent them from terminating benefits in cases of fraud.
When asked about this limitation, OIG spokesperson Lola Potter told WMOT that the agency has been "…successful in persuading courts to make part of sentencing the agreement that the perpetrator forfeit access to TennCare." In other words, guilty individuals are being asked to voluntarily surrender their rights to health care benefits in exchange for lighter sentences.
Just one example, court records show that in 2013 a Rutherford County woman agreed to surrender her medical coverage for five years to avoid a five year prison sentence.
WMOT News has learned that the OIG does not track how many residents surrender their health benefits each year. What records do show is that the OIG has recovered about $3.5 million in taxpayer money since 2005 through court ordered restitutions. While $3 million over 11 years is a significant achievement, it stands in sharp contrast to the $5 million it costs to operate the 49 member OIG department annually.
What's more, some of the stories that the OIG provides to the media seem to call into question just how effective criminal prosecution is at preventing some types of TennCare fraud. For example, in late September the OIG reported that it had charged the same Benton County woman with TennCare fraud four times in the past two years.
Why would the OIG be seeing repeat offenders? The particular types of fraud being committed may provide a clue. The OIG reports that more than 81 percent of the cases it prosecutes involve prescription medications or doctor shopping. While many offenders are caught selling pills, a significant percentage of offenders are no doubt battling an addiction.
The OIG's prosecution of Tennesseans suffering from addictions could have unintended consequences. Federal officials cite studies that suggest attempts to reduce prescription medication abuse may be driving addicts to turn to far riskier street drugs like heroin.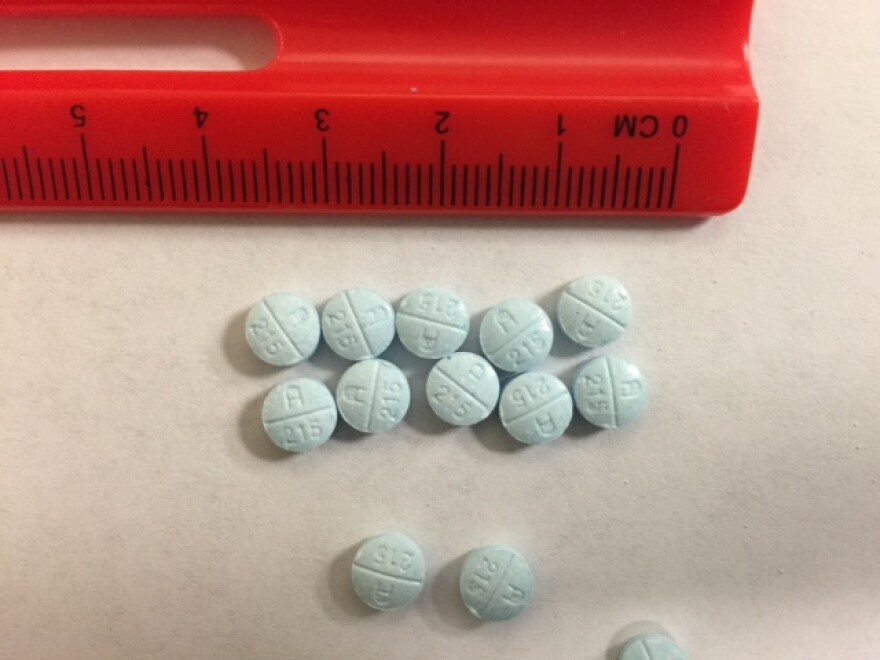 One final irony, when OIG does send someone to jail for Tenncare fraud, it ends up costing the state even more money. TennCare benefits are paid with federal dollars, but health coverage for state inmates comes directly out of the pockets of Tennessee taxpayers.
WMOT sought comment for this story from OIG and from the federal Medicaid Office. Both declined to make someone available for an interview.
Here is a related story by WMOT News: Tenn. completes first year of welfare drug testing
================================================
PUBLIC FILE, OTHER RESOURCES CITED IN THIS STORY:
1) State budget 2016-17, page 110: http://www.tn.gov/assets/entities/finance/budget/attachments/2017ExpRevDetail.pdf
2) OIG fraud press release Oct. 5, 2016: http://www.tn.gov/news/45969
3) Report: Department of Finance and Administration Office of Inspector General Annual Report FY2014-2015, Emmanuel Tyndall, Inspector General
4) Department of Corrections, Offender Health Care web page: https://www.tn.gov/correction/topic/tdoc-rehabilitation-offender-health-care; 9/28/16 mail from Neysa Taylor, Corrections PIO, confirming
5) TennCare Overview on state website: https://www.tn.gov/tenncare/article/tenncare-overview
6) SAMHSA study on opioid to heroine pipeline: http://archive.samhsa.gov/data/2k13/DataReview/DR006/nonmedical-pain-reliever-use-2013.htm?
7) NIH presentation to Senate Caucus May, 2014, on the opiod to heroin pipeline: https://www.drugabuse.gov/about-nida/legislative-activities/testimony-to-congress/2016/americas-addiction-to-opioids-heroin-prescription-drug-abuse
8) Rutherford County Criminal Court case number F-69351, 8/28/2013
9) Benton County Woman Charged 4th Time with TennCare Fraud: https://www.tn.gov/finance/news/45618