On The String: The Good News From Marcus Finnie And Mabel Pleasure
The pristine white sanctuary of East Nashville's St. Teresa Holiness Science Church glowed with morning light and gospel music on a recent Sunday morning. Up front and off to the left, a woman I've recently had the pleasure of meeting named Mabel Pleasure played a Hammond organ through a Lelise speaker cabinet. She looks almost too hip for church in a fedora and cat-eye glasses. Her instrumental setup is one I see much more frequently on stage with southern R&B, jazz and rock and roll bands. But here, as in Black churches across the country, the instrument's many timbres, from brassy and funky to velvet and holy, set the tone for worship. For the better part of two hours, her music was in constant dialogue with the spoken word, the "good news," from the pulpit and the congregation bringing their Amens and exhortations to the mix.
Ms. Pleasure was not alone on that angel band stand. A small choir sang beneath a simple rough hewn cross. Behind the organist sat drummer Joe Martin who played in the moment, from brushy touch-ups to fat backbeats (while delivering a couple of striking lead vocals as well). And seated behind Mabel's right shoulder was an electric guitarist with a gray mane of hair and a goatee. He also played along by feel, pursuing a mood, not a plan. His tone and touch indicated a deep well of experience and soul. He was in fact noted country and rock and roll songwriter Danny Flowers. More about him shortly.
LISTEN TO THE FULL INTERVIEW ON THE STRING, EP. 118.
This trip outside my familiar musical terrain and this inquiry into one of Nashville's more interesting musical families began a month or two earlier. I was working on a video recording session that happened to include drummer Marcus Finnie. I knew him from live jazz sets over the years and was aware he had been touring with Keb' Mo' as part of his long line of impressive studio and stage work. With him that day was his young son and his Mom who watched the boy while Marcus was in the studio. That mom was Mabel Pleasure. And after hearing a bit about their life in Memphis before Nashville and about Mabel's stature as an official Hammond organ player, I invited them to sit down for an interview. And that's how this week's special episode of The String came about, one where we literally go to church for the first time.
Black gospel music is a familiar genre in our culture, but when I'm honest with myself, I realize that my experience with it has come overwhelmingly through TV and film. I've been moved to chills and tears a number of times at the Gospel Tent at JazzFest in New Orleans, where the uncanny power of mass choirs and full rhythm sections were on display. But we must recognize and celebrate gospel where it truly lives in churches across the south and around the nation as a kind of afterglow of the Great Migration of the 19th and 20th centuries. In its week-to-week relevance and its immense musicality, it's one of America's most sustaining and relevant forms of roots music. It's also been called 'musical boot camp' for the many young singers, drummers, keyboardists, guitarists and horn players who grow up in the Black church, many of whom go on to wider careers.
Marcus Finnie is a great example. "I grew up playing in church, groomed by (Mom), in Memphis," Finnie told WMOT. "She was one of the top organists and choir directors in Memphis growing up in the 80s and even the 70s prior to me. I learned a lot. Talk about pocket and groove on an organ. And the voicings, the texture, the feel is amazing. So I would go to rehearsals or this group did band rehearsals out our house. And (I was) able to watch them and learn, to the point of playing at church and being told, on the mic, 'get it right.' It was tough love."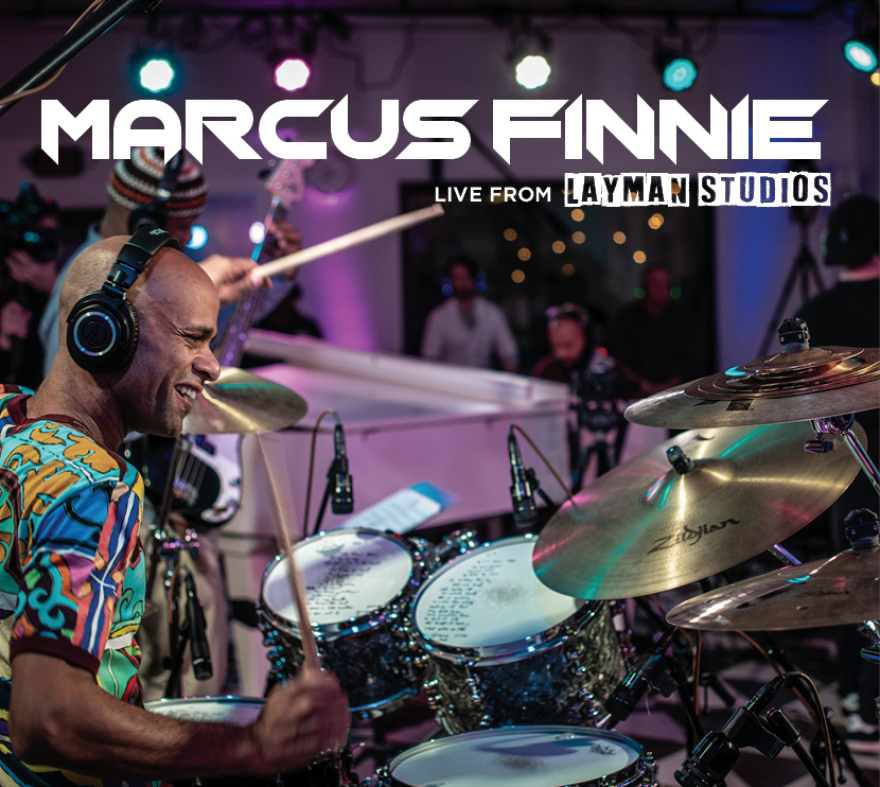 Finnie also practiced at home to Earth, Wind & Fire and Billy Cobham records, and he was already a complete player when he enrolled at MTSU in 1999, so he shifted his focus from performance to music business. And almost as soon as he graduated, he had work, most notably touring with Donna Summer. A long stint followed with fellow Memphis native Kirk Whalum, who carved out a unique and high-profile niche in gospel/jazz crossover. Finnie's also performed or recorded with India Arie, Billy Preston, Larry Carlton, Earl Klugh, Lady Antebellum and Nelly.
At the same time, Finnie honed his composing skills and started his own jazz band with some of Nashville's most sophisticated players. He's recently released Live At Layman Studios, which is perhaps the most complete statement of his artistry so far. The band is captured vividly playing for an intimate audience in a renovated corner pharmacy in the Wedgewood-Houston neighborhood.
Mother Mabel has a new album as well, or at least one on the way. And for her, it's a first. "I did not know I was a songwriter until I met Danny Flowers," she says. That happened two years ago at a party at Keb' Mo's house. "Before I knew it the music just started happening and a relationship blossomed and now we've done a project together." In the finishing stages now, it's billed as Danny Flowers and Mabel Pleasure under the title The Truth Don't Lie. Also on hand are Kevin McKendree, the organist and producer who recently shared a Grammy Award with Delbert McClinton, as well as Marcus on drums. The String features two exclusive tracks from the record, which is coming soon.
Mabel's personal and musical relationship with Flowers, the man who wrote "Tulsa Time" and "Gulf Coast Highway" took them both by surprise, and one of its many ripple effects is to bring out a new side of a mature musician who sings a lot like Mavis Staples and whose virtuoso chops on a very special instrument deserve an audience beyond the sanctuary. "He has a story. I have a story. We have a story. So it's just amazing how everything is just falling into place," Pleasure says. "He and I say almost on a daily basis we had no idea this was coming. I'm excited about the fact that everything that I've been hearing in my head for the last 50 years is actually happening now."