Occupy Nashville Prepares "Gauntlet" for Legislators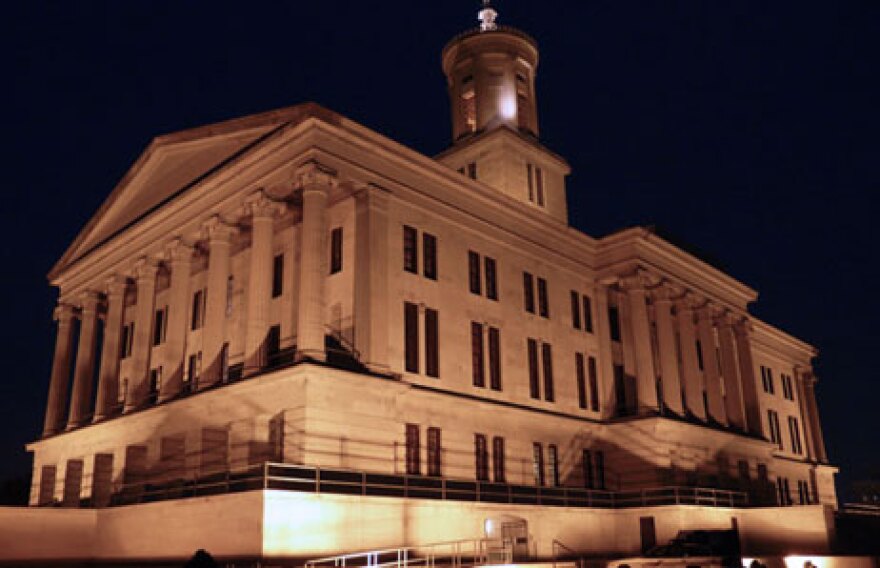 MURFREESBORO, Tenn. (WMOT) -- Occupy Nashville says its planning fresh protests aimed at legislators considering bills that could be used to evict the group from Legislative Plaza.
The Judiciary Committee's of both the Tennessee House and Senate are scheduled to consider companion measures that would make camping on state property a misdemeanor.
In response, a spokesman for Occupy Nashville says the group will form what it calls a "gauntlet" on the plaza this afternoon, forcing legislators to pass by protesters to enter the capital.
Tomorrow, Occupy Nashville is calling for protesters to attend the committee meetings in both the House and Senate where the bills will be considered
Michael Custer is an Occupy spokesman. He says,
"Right now, those people who do not have huge sums of money really have no influence over legislation whatsoever. Unless, of course, we begin to do things like we're doing there on the plaza."
State Troopers briefly evicted Occupy Nashville from the plaza back in October, but the courts sided with protesters and they quickly returned. About sixty protesters are currently living on the plaza.