In Residence: Brandi Carlile The Latest To Announce Multi-Night Ryman Stands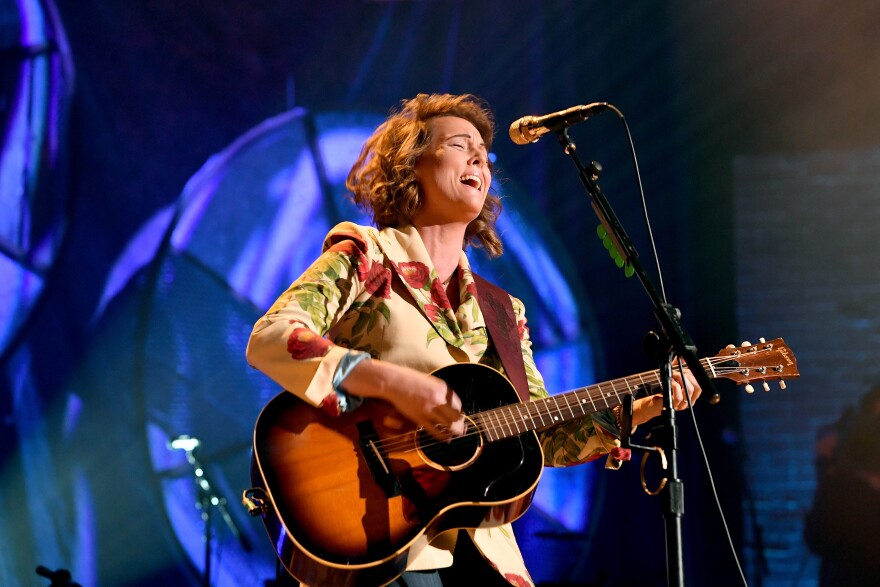 Nashville's Ryman Auditorium will usher in the next decade with a residency by acclaimed Americana songwriter Brandi Carlile in the opening weeks of 2020, the artist revealed this week. In a video announcement, Carlile previewed the Ryman run with excitement and reverence, calling it "My favorite venue in the country," and "A dream come true of mine."
For her series of shows on Jan. 14-16, Carlile will be joined by a different female singer-songwriter opener each night—Kim Richey, Lucie Silvas and Natalie Hemby. Tickets go on sale tomorrow, Friday, July 12 at 10:00 a.m. Update: The Ryman has already added three additional Brandi Carlile shows - Jan. 19-21; four of the six have sold out as of Friday afternoon.
Carlile has been among the fastest growing artists in the folk/roots field over the past five years. Her breakthrough album By The Way, I Forgive You won three of the six Grammy awards for which it was nominated. And in recent weeks, she played main stage sets at Bonnaroo and the Telluride Bluegrass Festival.
Carlile isn't the only artist with an upcoming Ryman residency. This Fall, the Mother Church is hosting two nights of Sheryl Crow on Sept. 23-24, Ray Lamontagne Oct. 29-30 and seven nights of Jason Isbell Oct. 18-20, 22, 23, 25 and 26.
For Isbell, a Ryman residency has become something of an autumn staple for fans of the songwriter. Since 2014, Isbell has chosen the Ryman as his headquarters for ambitious multi-night stands, selling out 20 total dates.
As Isbell told Rolling Stone magazine in 2018, "There's no rock-star bull***t at the Ryman. There's no barricade, there's no security between me and the people listening to me. And you look up from the stage and there's all these church windows and church pews and, even if you're not necessarily a religious person, you're thinking about the spirituality of the situation and how some people are in there having a real serious moment."