Nashville will move to Phase Two of its re-opening plan on Monday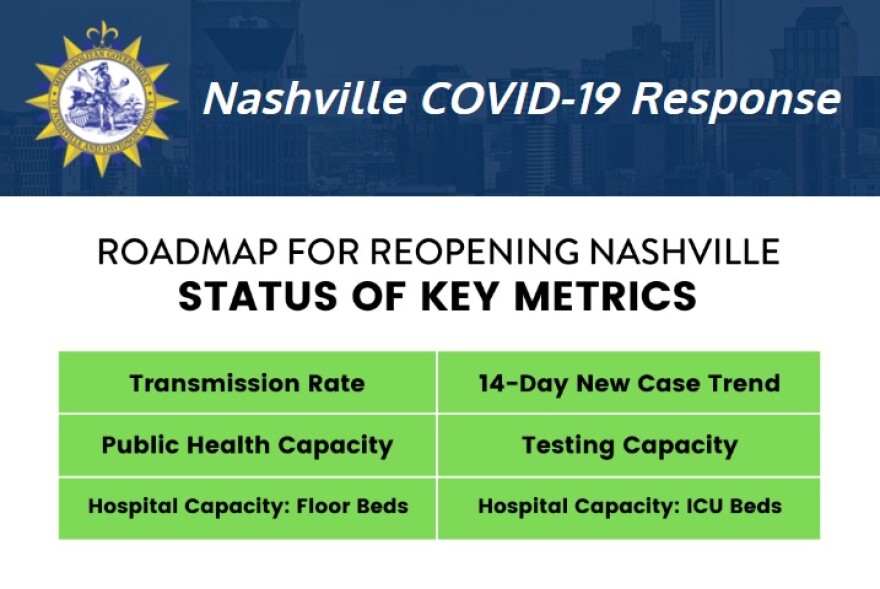 NASHVILLE, Tenn. (Mike Osborne) -- Metro will move to Phase Two of its Roadmap for Reopening Nashville on Monday.
Metro COVID-19 Task Force Chairman Dr. Alex Jahangir made the announcement Thursday morning. Dr. Jahangir notes that modifications have been made to the original Phase Two plan based on what the Task Force has learned implementing Phase One.
Among the Phase Two guidelines, small group gatherings will be allowed to expand from 10 to 25 people. Restaurants and retail outlets will be permitted to admit customers at 75 percent capacity.
Close contact, personal care businesses will be allowed to open at half-capacity. Facilities listed in this category include nail salons, hair salons and tattoo parlors. Gyms, tennis courts, pools, dance studios and other fitness facilities can open, also at half-capacity.
Bars and dance halls will remain closed during Phase Two, as will schools, team sports facilities, playgrounds, arcades, and large venues.
Live entertainment will be allowed, but must be limited to no more than two performers at a time.
Phase Two continues to encourage Nashville residents 65 and older to remain at home, along with individuals at high-risk for contracting the virus. Health officials are encouraging residents to wear masks in public.
You can review the complete list of Metro Nashville Phase Two Roadmap guidelines here.